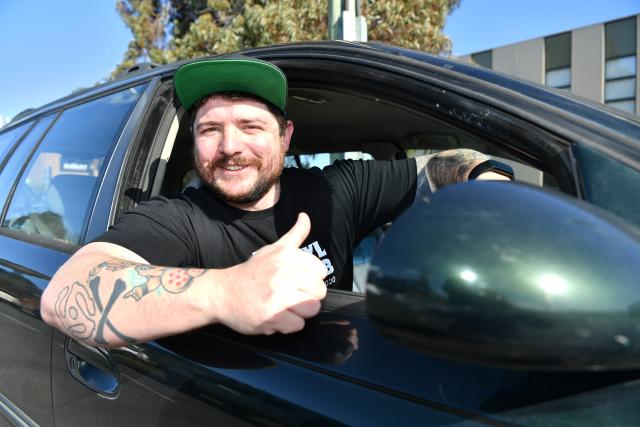 It sounds nuts, but Michael White from Diggers Rest will be driving a $500 Holden Commodore from Rockhampton to Hobart as part of the Summer Shitbox Rally 2023, raising money for the Cancer Council.
Through the guts of Australia, via the artesian basin, he and his mate Reece Brown will work as part of a team of six to make the 4000 kilometre journey.
"We'll drive sections every day, going from town to town, stopping, camping, having a bit of a party with the locals, and then moving onto the next town," Mr White said.
The 34-year-old Triple-0 emergency radio dispatcher said the pair were full of blind faith.
He and Mr Brown don't know a lot about cars, but are keen for sponsors and donors to get onboard to make their trek worth it.
"We've both had family and recently some mates die of cancer… it just seemed like a pretty important thing to jump in on," Mr White said.
To donate to the cause or find out how to sponsor, head to: summer2023.shitboxrally.com.au/the-tape-deck-of-destiny
Elsie Lange