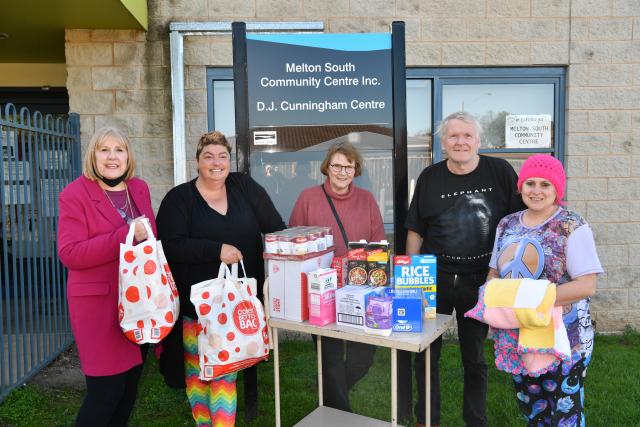 By Olivia Condous
With an increasing number of residents feeling the pinch during a tough winter, a Melton organisation is lending a helping hand.
The Melton branch of the Adventist Development and Relief Agency (ADRA) is working with Melton South Community Centre to deliver a weekly food parcel service to help out those who need extra help in a challenging time.
ADRA Community Care Melton project manager Stav Gouros said the service had experienced a 25 per cent increase in recent weeks.
"Our work has gone up, it's about 120 new families every week, new people with different circumstances as the cost of living is just rising," she said.
The organisation offers fresh bread, pantry staples, refrigerated products, frozen meals, fresh milk and fresh fruit and vegetables each Friday, asking for a $3 donation from those who attend in order to keep the service going.
"Getting a bag of fruit and veg helps with the cost of cooking dinners for their families," Ms Gouros said.
She said those who seek help shouldn't feel any shame around getting assistance.
"I hate the word shame, but people do feel embarrassed and ashamed, but I do not like those words,"
"If people need help they should put their hand up and seek help from all the organizations around."
Ms Gouros said the organisation welcomed food and personal hygiene product donations from the public, which can be dropped off at Melton South Community Centre during business hours.