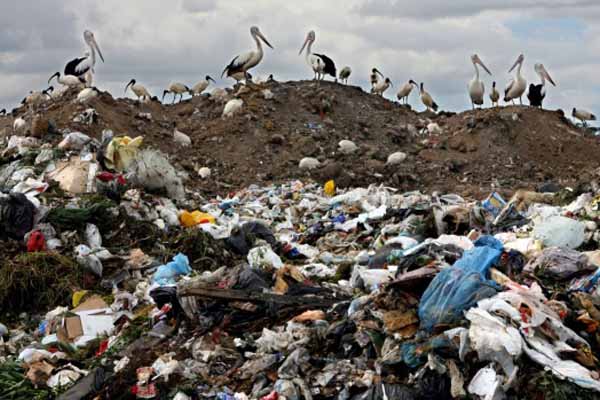 Benjamin Millar
Western suburb councils have slammed the state environmental watchdog's decision to give the green light for toxic West Gate Tunnel soil to be treated in Ravenhall.
Environment Protection Authority Victoria (EPA) announced on Friday it had approved an Environment Management Plan (EMP) for Cleanaway's Spoil Management and Reuse Facility to accept and process the contaminated soil.
The proposed location of the facility is adjacent to Melbourne Regional Landfill in Ravenhall and is part of Cleanaway's application to receive tunnel boring machine spoil from the West Gate Tunnel Project.
It follows recent approvals for dumping at Maddingley Brown Coal in in Bacchus Marsh and the Hi Quality site in Bulla.
An EPA spokesman said the EPA assessed Cleanaway's plan for potential environmental impacts, such as potential land, surface water and groundwater risks, noise and air quality.
He said EPA has determined that there are appropriate measures detailed in the plan to keep the environment and community safe.
"This is the third EMP EPA has approved for this project and EPA does not expect there to be further applications," he said.
"Under Government regulations, the owner of a site bidding to receive the spoil must develop an EMP and comply with specific conditions including constructing an appropriate containment system and managing spoil appropriately, so risks are controlled."
The spokesman said the health of the local community and environment is EPA's highest priority.
"EPA will ensure a rigorous approach to compliance and all safety measures are followed."
Melton Council chief executive Kelvin Tori said the council remains "absolutely opposed" to contaminated soil being sent to Ravenhall.
"We'd like to reassure residents that EPA approval does not mean the contaminated soil will be dumped at the Ravenhall landfill," he said.
"The EPA has simply determined that the plans for this proposal meet environmental requirements.
"The decision on which site will receive contaminated soil will be made by Transurban."
Brimbank mayor Ranka Rasic said the council is "extremely disappointed" with the EPA's decision and will continue to vehemently oppose the proposal.
"We will continue our fight to advocate in relation to Cleanaway's proposal to transport, process and store contaminated soil from the Westgate Tunnel Project at Melbourne Regional Landfill in Ravenhall," she said.
"Melbourne's west, particularly Brimbank, has long borne the brunt of absorbing the state's waste, contamination, pollution, landfill and traffic needs.
"This wouldn't happen in the East, so why is it okay for the West to be treated differently?"
Cr Rasic said continuing to consider Ravenhall as a potential site to receive contaminated soil from the Westgate Tunnel Project will undermine council and community efforts improve the area's health, wellbeing and socio-economic outcomes.