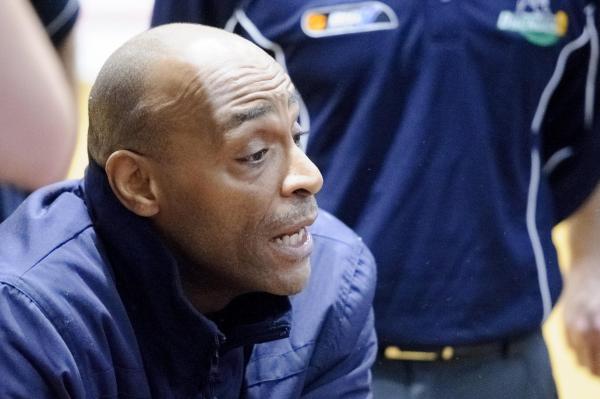 Benjamin Millar
For Kelvin Bowers, basketball is so much more than a game.
Since arriving in Australia from Los Angeles in 1986 to play with the Gippsland Lakers, Bowers has built a reputation as a player and leader with a big game and a bigger heart.
After recent stints at the Hume City Broncos and as part of the Helping Hoops program, Bowers is now set to embark on one of his biggest challenges yet – taking on roles as Melton Basketball's new director of coaching and Big V Men's team coach.
He told Star Weekly he is relishing the opportunity to continue his journey in Australian basketball and reshape Melton Basketball for the better.
"I've been very, very blessed to have a great career in coaching," he said.
"Basketball has grown in leaps and bounds since my arrival here, the talent is just off the hooks in both the men's and women's games."
Bowers said the game is continuing an upward trajectory that already has a number of Australians competing in the highly competitive US College system and some even cracking the holy grail of the NBA.
"There are many, many Australians playing at college level now and young players aspiring to play college basketball," he said.
"Education is key, and that is a big, big thing for me when I'm talking to young kids – you've got to have a plan B and see the benefits of having an education that can open up doors."
As seriously as he takes basketball as a game, the thing that keeps Bowers involved at the coalface is seeing what it brings to the young people involved.
"I truly believe that basketball is a vehicle to help young kids on their journey in life," he said.
"It teaches you more than just the skills, it teaches about life – it's much more to me than just sport, I do see it as a way to help young kids stay on the right path and attain their goals."
Bowers said a number of young players he has nurtured through their earlier years have gone on to play at the highest level both locally and abroad, making him feel lucky and proud to have been part of that journey.
"I smile when I see that some of them were just ruffians and now they are fine young women and men and they are passing the same experiences in their life to their own children," he said.
"It's an amazing feeling, I feel it's what I feel I was put on this earth to do. Basketball has been a part of my life almost all my life and I want to pass on that feeling of self-belief and commitment to the kids, for them to tell themselves 'you are strong and have to believe in yourself and commit to everything you want to do'.
"At the end of the day my goal is for the kids to achieve everything they set out to achieve, I'm all about providing that atmosphere where these young men and women can come and learn and learn."