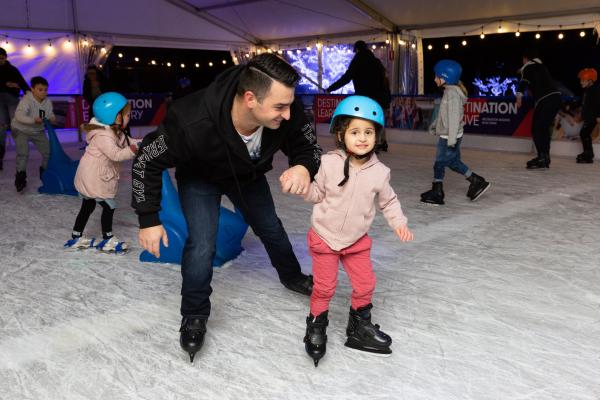 Benjamin Millar
The coolest fun this side of the arctic has arrived in Eynesbury.
A temporary ice-skating rink has been created as the centrepiece of Eynesbury's inaugural Winter Festival, a month-long event transforming the area into a winter wonderland.
A series of free nightly events are warming up winter for locals and visitors alike, featuring a range of mini events such as 'skate and date' nights, movie nights and appearances from special guests.
A ten minute fireworks display will mark the 'Winter Solstice' event on Saturday, July 10, along with a bonfire, food trucks, African drummers, roving fire performers and a marshmallow toasting pit.
The Winter Festival will be held at Eynesbury Homestead until July 27.
Further details: eynesbury.com.au/winter-festival