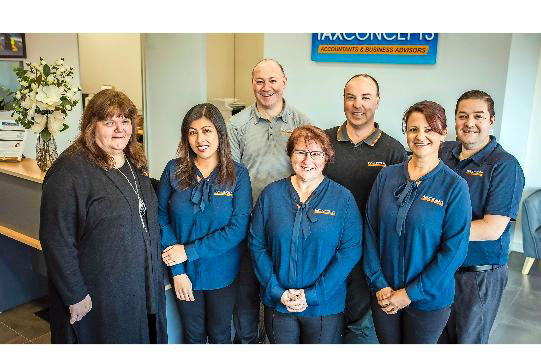 Carole Levy
In the same way it keeps on top of any new tax regulations and processes, Tax Concepts in Melton has, like many businesses during the pandemic, stepped quickly into the 'new normal'.
Rob Maslak, Tax Concept's director, says the team has moved to either Zoom or phone appointments to avoid putting clients at any risk in the close confines of the office.
"The Zoom video conferencing app has rocketed into public awareness during COVID, and we find it an incredible tool for clients and our team," Rob says.
"It's super-easy to use, with calls able to be placed anytime on mobile phones, laptops and iPads. And if that still sounds daunting, we offer older-school phone consultations as well.
"This all means that tax returns can be completed in the comfort of our clients' own homes, with any paperwork that might be needed at their fingertips.
"Our office, by the way, will be open to receive any hand-dropped paperwork."
Tax Concepts has also introduced digital signing of documents.
"We can enable this via a client's email, with paperwork sent able to be signed in seconds and returned at any time, from any device. This really enhances the smoothness and ease of the paperwork process."
Perhaps best known for its focus on PAYG and small business tax services, Tax Concepts is also widely acknowledged for its significant expertise in property investment advice.
"Our existing clients understand that we have a niche in that area," Rob says. "They tend to use us at tax time and also to manage the tax implications and complications that can come with property investment.
"A lot of people just rush out and buy a second or third property without doing a lot of research first. Research is imperative – and we help."
To meet demand during the tax-time rush, the office now has extended hours: 9am-9pm Monday, Tuesday, Thursday and Friday, 9am-5.30pm Wednesday and 9am-noon on weekends.
Tax Concepts, 34 Bakery Square, Melton 
(PO Box 774). Inquiries: 9747 0255, 
visit www.taxconcepts.com.au or 
Facebook: Tax Concepts