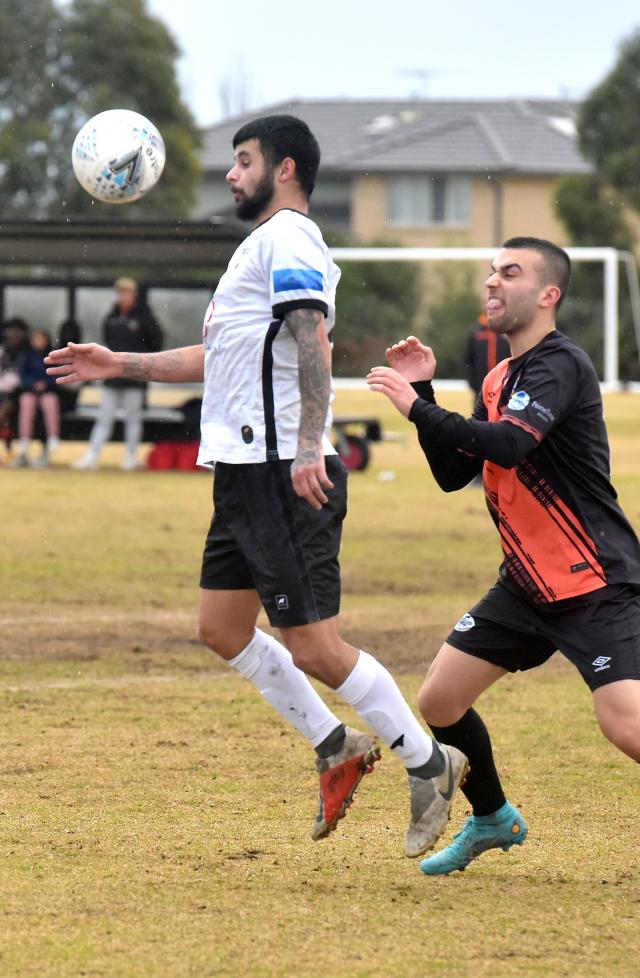 Westside Strikers continue to hold the cards in the battle for promotion in the FV state league 4 west.
The Strikers sit atop the table one point and goal difference ahead of the Keilor Wolves with two rounds remaining.
The Strikers, the Wolves and fourth placed Gisborne all have an extra game to play.
On Saturday, the Strikers beat Barnstoneworth United 2-0.
Jordan Borg scored just before half time, before a penalty to Milan Savic doubled the score in the 72nd minute.
Spring Hills' tough season continued on Saturday with a 1-0 loss to Golden Plains. A goal in the 12th minute was enough for Golden Plains to get the win.
In state league 5, Melton Phoenix's championship hopes remain alive.
The Phoenix beat Bendigo City 2-1. Scores had been locked at 1-1, before Cameron Stewart scored the sealer in the 67th minute.
The Phoenix sit second on the table equal on points with Barwon. Barwon's 10-0 win against Surfside Waves increased the goal difference between the two teams to 17 goals with two rounds remaining.
In state league 1 north-west Caroline Springs George Cross is one step closer to the title.
On Saturday the Georgies beat Keilor Park 4-1.
Jay Hart scored in the 25th and 52nd minutes to give the Georgies control before two late goals to seal the result.
The Georgies are five points clear of second after 20 rounds. The Georgies are one four teams that will play a catch up round this week.
A Georgies win against Strathmore and an Essendon Royals loss to Brimbank Stallions would clinch the title for the Georgies.