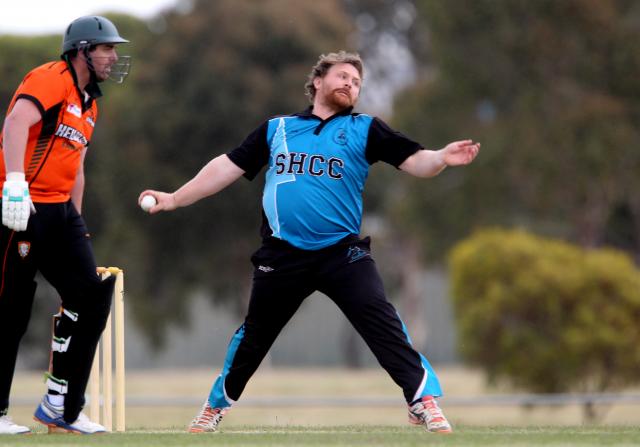 Sarah Oliver
Sydenham-Hillside has had a solid start to the Victorian Turf Cricket Association division 2 season.
The Storm have won two of their first three games with new coach Geoff Pretty, who is happy with how things are going so far
"It's been really good so far, the players have been really engaged and the club has been very supportive," he said.
The Storm have added several players to their first XI side this season which just missed out on the grand final last season, after successive premierships.
Alex Barlos has stepped up from second XI to the first XI, with Pretty saying he is performing very well.
"He took four wickets in round one and four wickets last week, so he's been very good," Pretty said.
William Richardson has come across from Victorian Sub-District Cricket Association side Coburg and is starting to show some good signs.
Despite doing well so far, Pretty said there are still areas for improvement, such as being more consistent and engaged.
Ben Green is the pick of the batters so far, while he and Barlos are the leading wicket takers.
Pretty said the club was hoping to continue to grow and perform over the coming months and it would hopefully lead them to another finals series and grand final.
"We were beaten in round two with an average, below expectations batting performance," he said.
"It's just being more consistent through a game, not letting the game ebb and flow as we are.
"[It's about] taking control of momentum in a game and seeking that for the full forty overs, whether we bat or bowl."
The Storm are set to face St Andrews Pascoe Vale and Kingsville on the weekend in a double header.
Victory in both those games and the final round before the Christmas break, would leave the side in good shape according to Pretty.
Pretty, in his first season at the club having signed a two year deal, said things were going pretty well.
Pretty joined the club after he and his former club Aberfeldie Park mutually parted ways after last season, having been impressed by watching them from afar.
In good signs for the Storm as a whole, their second and fifth XI are undefeated, with their fourth and sixth XIs also performing well.
Pretty said the club's third XI is a development side and that whilst the results haven't been as hoped, there's certainly some positive signs from all of our younger players coming through.
He said their younger players across the board were improving week by week.
"Two of our young boys in our seconds last week [and who are still] under-16s… One scored 90 and one scored a 60, so it's very pleasing."
The club is also fielding two women's sides for the first time this season, one in the Cricket Victoria Women's Community Cricket competition and the other in North West Metropolitan Cricket Association.