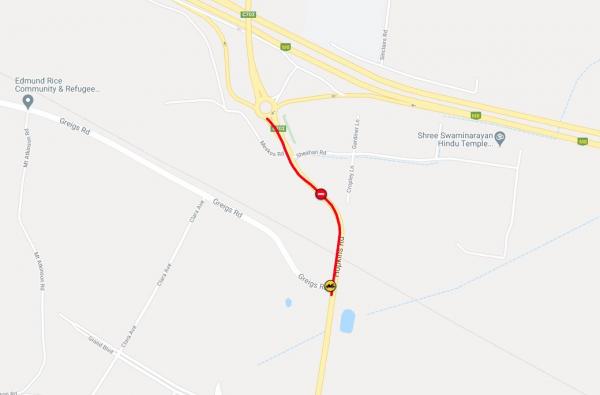 Benjamin Millar
A Maddingley truck driver has returned a positive drug test after his truck collided with a car and pushed it into the path of an oncoming V-Line train in Truganina on Monday.
Police and emergency services were called to the collision at the level crossing on Hopkins Road about 11.30am after a white truck collided with a white Hyundai sedan, pushing the sedan onto the train tracks.
The 23-year-old Rockbank woman driving the sedan was able to escape the vehicle, which was clipped a few minutes later by a Ballarat line V-line train.
The train's driver and passengers were uninjured and the Rockbank woman was taken to hospital by ambulance for observation.
Police allege the uninjured driver of the truck, a 42-year-old Maddingley man, tested positive to a drug test and is assisting police with their enquiries.
Hopkins Road was closed at the level crossing south of the Western Freeway following the collision.
Motorists were advised to avoid the area and to detour via Robinsons Road and Boundary Road, or Leakes Road and Greigs Road.
Coaches replaced trains between Wendouree and Southern Cross in both directions.
Passengers are being advised to allow an extended journey time of up to 90 minutes.