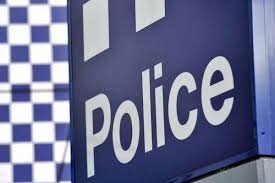 Tara Murray
Police are appealing for assistance following a hit and run collision involving a police car at Hopetoun Park on Monday.
An unmarked police station wagon was travelling westbound in the right-hand lane of the Western Freeway about 4.50pm when a tow truck in the left-hand lane attempted to perform a lane change.
The truck moved into the right lane striking the police vehicle, forcing it into the emergency lane where it struck a barrier.
The truck continued to travel west on the freeway without stopping.
The driver of the police car, a male sergeant, was uninjured.
Police are appealing for anyone who witnessed the collision, or anyone with dashcam footage of the tow truck to contact Crime Stoppers on 1800 333 000 or email at www.crimestoppersvic.com.au