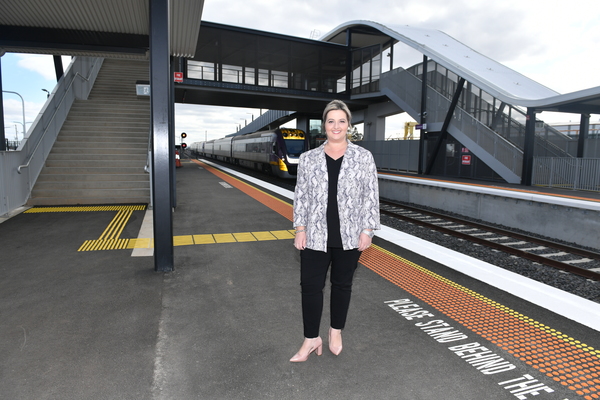 Ewen McRae
By Ewen McRae
Melton Council say they are ready to build, after a recent state government announcement about kick starting the economy post-COVID.
The government recently said they would look to fast track major infrastructure projects across the state once it was safe to do so, as a way of helping the economy recover and get more people back to work.
Melton mayor Lara Carli welcomed the news, and said there were several projects within the municipality that deserved consideration.
"We appreciate that the government is doing what it can to plan for the future, to stimulate the economy, and to create jobs at a time when these things are so greatly needed," Cr Carli said.
"There are so many important projects for the government to consider as part of this plan and among them are a number of critical priorities within the City of Melton.
"As a Council, we're preparing for our rapidly growing population to reach half a million people in the next 30 years.
"Right now and indeed in the future, our community needs more schools, more jobs, greater access to healthcare, and improved transport and road connections."
Council unveiled a long list of advocacy priorities in late-2019, and said many of these should be priorities for state government investment
"We are ready to help plan and deliver key projects including the Western Rail Plan, Melton Hospital, Western Highway and Melton Highway upgrades, new and upgraded schools, and level crossing removals," Cr Carli said.
"Indeed, some of our projects can be shovel ready in just six months.
"Together with the State Government, we have an outstanding opportunity to establish a new benchmark for growth and development, where services and infrastructure are planned and delivered in line with population growth.
"I hope the State Government will take this chance to invest in projects like the Western Rail Plan and Melton Hospital which we know will transform Melbourne's west into a thriving and diverse economic centre."