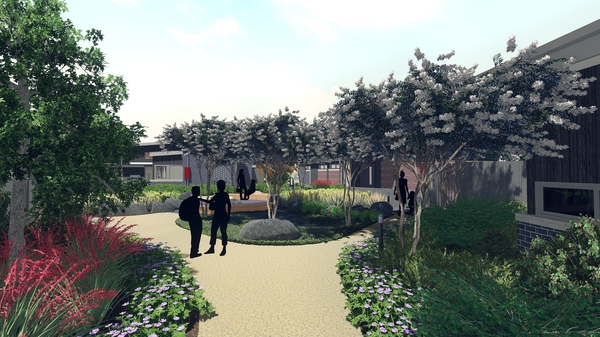 Ewen McRae
More help for Melton youth experiencing hardship and homelessness is on the way, with a new refuge nearing completion.
The Hope Street First Response Youth Service Centre is due to be completed in late-June and will provide short-term crisis accommodation and a mobile outreach service for young people (aged 16 – 25 years) and young families who are experiencing, or at risk of, homelessness.
Hope Street chief executive Donna Bennett said it was an exciting and much-needed addition to homelessness services in the region.
"It's been a long journey to get here," Ms Bennett said.
"The better part of five years of mobilising community support, engaging stakeholders and working together to ensure Melton has the best purpose-built youth refuge possible.
"It's been community collaboration at its best and we're delighted to share that the end is clearly in sight now.
"We can't wait to be providing young people and young families with specialist youth services including supported crisis accommodation from this state-of-the-art designed centre. Our local program teams are excited to be working from this space within a few weeks."
The centre aims to provide crisis accommodation to 100 young people per year, while also assisting with transition to new living arrangements and providing holistic support for some of the most vulnerable in the community.
More than 35 local businesses and organisations have contributed to the centre, including donating or discounting building supplies and resources.
Ms Bennett said there was a high need for services like this in the western growth corridor.
"Hope Street are intent on bringing specialist youth homelessness services to the growth corridors around Melbourne where they are most needed," Ms Bennett said.
"We believe young people should be able to receive youth-specific crisis accommodation, wrap-around 24/7 support and mobile outreach services within their local communities, without having to relocate to Melbourne city or the inner suburbs.
"We've loved working with the community of Melton to make this happen."
Ewen McRae