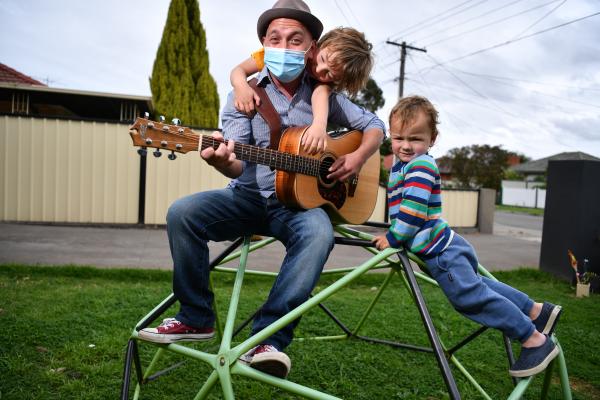 Ewen McRae
A week of fun-filled activities later this month is sure to bring a smile to the faces of children during an otherwise difficult year.
Melton council is running a series of online events as part of Children's Week from October 26 to 30, with plenty of things to brighten up the day.
The week kicks off with 'music and movement' with Damo Music for Kids on October 26, before an interactive animal session with Wild Action Zoo the next morning.
There will also be a story time session with the Melton Libraries team, do-it-yourself acrylic sticker peelies, and a special show of 'Imagination Magic presents Kinder Dreamtime' with Gene Blow during the rest of the week.
Council's families and children manager, Brendan Ball, said it was important for the week to still have plenty for children to enjoy depsite the social distancing restrictions.
"We're pleased to be able to continue our special Children's Week celebrations online and, like every year, the program is packed with exciting sessions for kids to enjoy," Mr Ball said.
"We invite kids and their families to join us for a series of fun activities that will make you sing and dance, imagine, create, and learn.
"As well as a series of entertaining events, we'll also be sharing play and activity ideas for the whole family to do at home."
A full list of activities is available on council's Facebook page under the events tab.
Ewen McRae
Ewen McRae