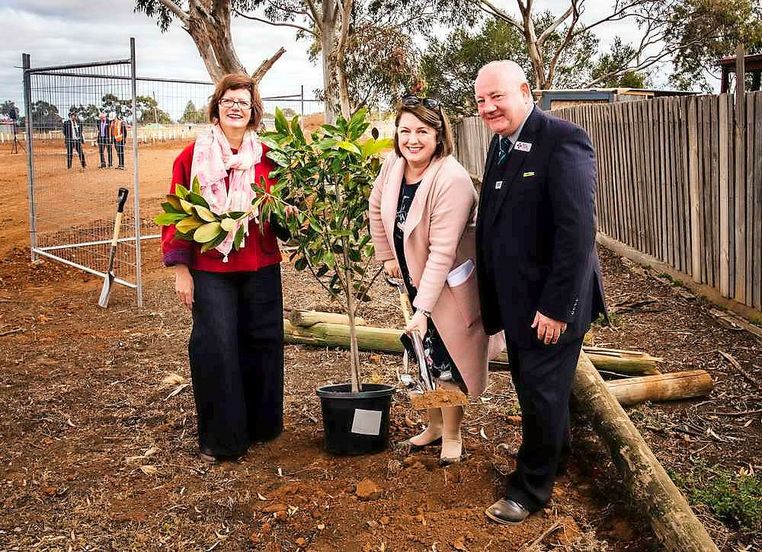 By Sumeyya Ilanbey
Construction on Melton's first youth refuge centre was marked with a sod-turning event on Friday.
Four years in the making, construction on the Hope Street refuge centre – a crisis accommodation facility for young people and families experiencing homelessness – will start on Monday and finish by July next year.
Hope Street chief executive Donna Bennett said it had been a "major journey", involving research programs, fundraising and community awareness events, political lobbying and negotiations to get to this stage.
"I'm absolutely thrilled," Ms Bennett said. "It's fantastic to walk on site and see the start of the construction at this point. It's inspiring, it's hopeful and it's more tangible.
"It's very humbling in terms of the community support we have had."
Once built, the youth refuge centre will have three buildings – an administration office; a two-bedroom flat for young families or siblings; and a dormitory-style building one with eight bedrooms for young people and one staff bedroom.
More than 100 young people experiencing homelessness could be accommodated at the centre each year.
The closest refuge centre is presently 30 kilometres away in Sunshine.
Ms Bennett said one in Melton would keep young people connected to their communities.