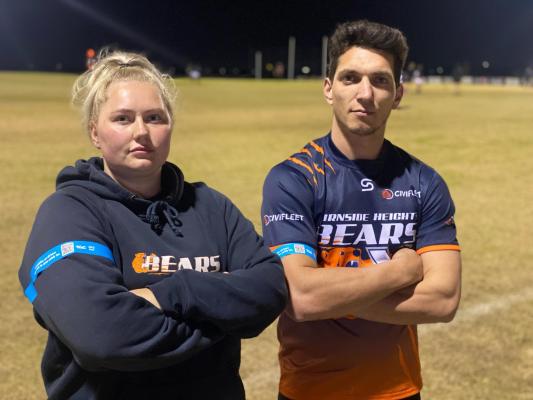 Michaela Meade
Burnside Heights Football Club is among many grassroots Victorian sports clubs that have played their part in keeping the state's roads safe.
Burnside Heights, along with over 150 other football and netball clubs across Victoria, will share in more than $1 million as a reward for participating in the Transport Accident Commission's (TAC) Club Rewards Program.
The program was designed to help grassroots clubs to get back on the field as they prepare to return after the cancellations of the 2020 and 2021 seasons.
Burnside Heights president Justin Peagram said it was "worthwhile" to take part in the program, which asked clubs to use their social media to promote road safety.
"We were happy to get involved," Peagram said.
"It's a good cause… and we don't want any of our players, or parents, or anyone connected to the club to experience road trauma or death.
"We got all of the families involved, and all players across our club… we highlighted to people that road safety does actually mean something.
"It was definitely worthwhile to be a part of."
Peagram said funding from the government will go towards training tops for next season, to get players excited about the game after two interrupted years.
The Melton and Melton South Football Netball clubs were also program participants.