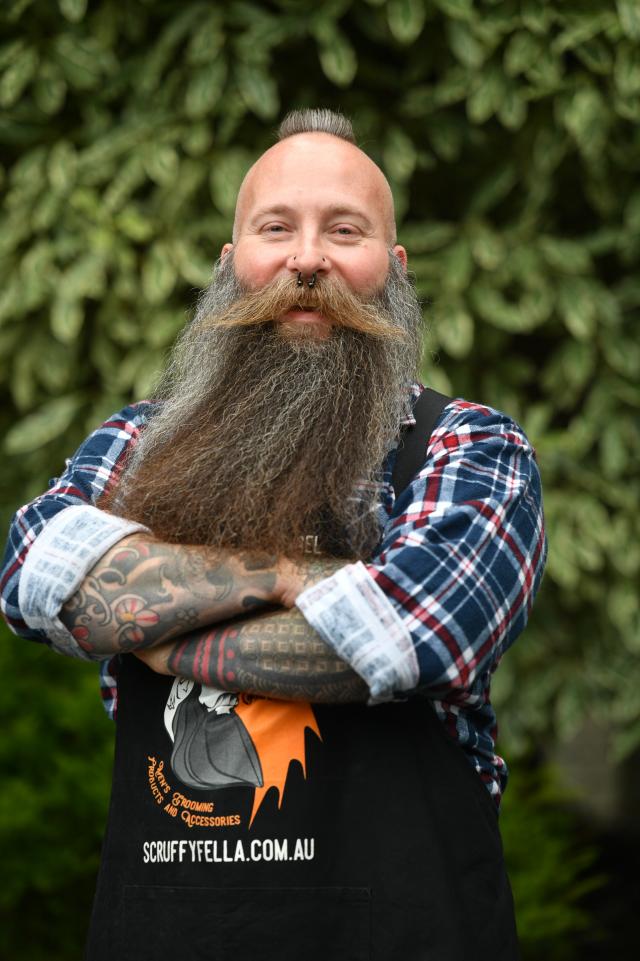 By Olivia Condous
A small business owner in Ballan has been given a boost from Australia Post and recognised as a local business hero.
Nigel Bullamore was recognised as a 2022 Local Business Hero by the organisation for his business Scruffy Fella, which he has run out of his home in Ballan since 2017.
Scruffy Fella produces artisan beard care products with a handcrafted range of beard oils, beard butters, balms and grooming products in small batches.
Mr Bullamore was recognised for his business' unique and valued connection to the Ballan community and strong relationship with the local post office.
"The Australia Post Local Business Heroes award nomination was quick as I already have a strong relationship with Mike and Rhanda who run the Ballan LPO," Mr Bullamore said.
"I was absolutely stoked when I received the email to say that I had been selected, I instantly knew that the exposure opportunity for Scruffy Fella was about to expand into a fantastic network I wouldn't normally have access to."
Mr Bullamore will receive a prize package worth up to $5000, including his photo featured at the local post office as part of an Australia Post campaign, personalised sending offers and business coaching through Small Business Australia.
He said he was "very excited" at the prospect of more people getting to know his business.
"To have this opportunity and to be able to get so much exposure is amazing," Mr Bullamore said.
"The community has always been behind me, ever since I launched I've had a really good following from the local community."