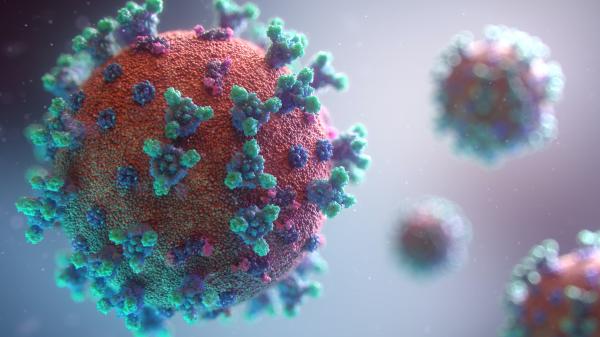 Benjamin Millar
Lockdown restrictions remain eased in Moorabool despite a growing number of new COVID-19 cases being detected in Bacchus Marsh and other regional areas.
The five reasons to leave the home were scrapped for residents of Moorabool on Friday, with no limits on the distance regional Victorians can travel from home to other regional areas.
Regional schools reopened for in-person classes for prep to grade two.
Premier Daniel Andrews said it was important the community remained mindful of limiting the spread of the virus.
"While this is fantastic news for most of regional Victoria, we're encouraging everyone in these areas to keep up all the COVIDSafe practices and most importantly, keep coming forward to get vaccinated," Mr Andrews said.
Victoria recorded 473 new locally acquired COVID-19 cases overnight to Monday, including 338 in the northern suburbs and 97 in the western suburbs, with a total of 3507 active cases across the state.
COVID Commander Jeroen Weimar said most of the growth has been among household members of existing cases.
The number of active cases in the Melton local government area has grown to 100 while Moorabool had three.
There were 47 cases in the 3037 postcode, 39 in 3023, 20 cases in 3338, 10 cases in 3337, 5 cases in 3335 and three in 3340.
Health Minister Martin Foley said this continues to be "a pandemic of the young and the unvaccinated", with 87 per cent of all active cases now under the age of 50.
He said there are 157 people in hospitals, including 38 in intensive care, 26 of those on a ventilator.
Of those hospitalised, 89 per cent were unvaccinated and 11 per cent had received one vaccination.
"None were fully vaccinated so the message is pretty clear, vaccinations keep you out of hospital… vaccinations are our ticket to something that looks like a Covid normal life and that's what we all need to aspire to," Mr Foley said.
After record vaccination rates over the weekend, 66.9 per cent of people over the age of 16 have now had their first dose and 41 per cent have been being fully vaccinated.
Meanwhile the state government has launched a community pop-up vaccination program targeting 100 priority postcodes across the state, with an immediate focus on the northern and western suburbs of Melbourne.
Five community-based pop-ups and eight school-based pop-ups will initially begin administering vaccinations over the next two weeks, including one at Lakeview Senior College in Caroline Springs.
Federal health minister Greg Hunt announced on Sunday that the Commonwealth will surge more than 417,000 doses of Pfizer and Moderna vaccines to Victoria in September, including a rapid rollout of the Moderna vaccine to participating pharmacies.
"It's the most important protection we have against COVID-19, I urge all Victorians and all Australians to go and get vaccinated," he said.