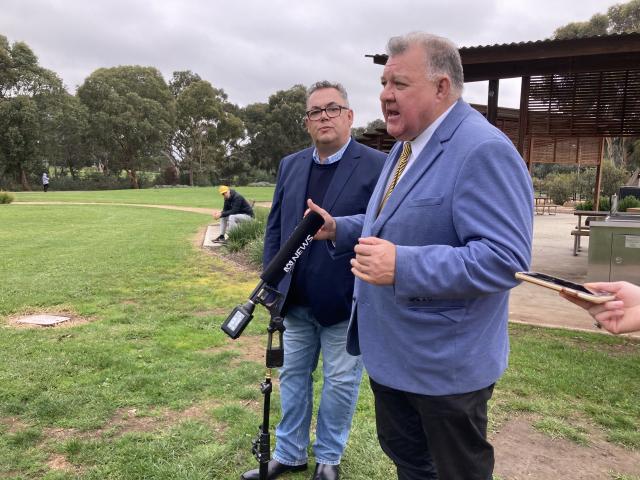 By Olivia Condous
The United Australia Party has criticized the government's plan for the future Melton Hospital, accusing the government of not being able to fund the project.
At a press conference on May 13, United Australia Party leader Craig Kelly said the party's plan to place a 15 per cent license fee on iron ore exports would generate $40 billion to fund hospital facilities and help to repay government debt.
"Areas like [Melton] need new hospitals, they need the investment," Mr Kelly said.
"It's okay for Mr. Albanese and Mr. Morrison, running around the country making all these promises, but they're not able to say where the money is coming from."
United Australia Party candidate for Hawke Andrew Cutherbertson said he believed the Melton hospital should have been built ten years ago.
"The latest promise from the Andrews government is that it might be finished by 2028 or 29, that's just not acceptable," Mr Cuthbertson said.
"We will deliver for the people of Melton and the rest of the electorates that will use that hospital and those facilities, it's long overdue."
Mr Cuthbertson said he also believed the state government's plan for the size of the hospital should have been bigger.
"I think if it's been limited to the potential 100 beds that the Andrews government has said, it's not acceptable."
Mr Kelly said the first step in the solution to fix healthcare staffing shortages in the western suburbs would be to abolish the COVID-19 vaccine mandate.
"These [vaccine] mandates have to end… over the last several weeks, I've met so many nurses that are out of their job, they're fit and healthy and they're sitting on the sidelines," Mr Kelly said.
"Let's firstly get all these people back into the workforce."