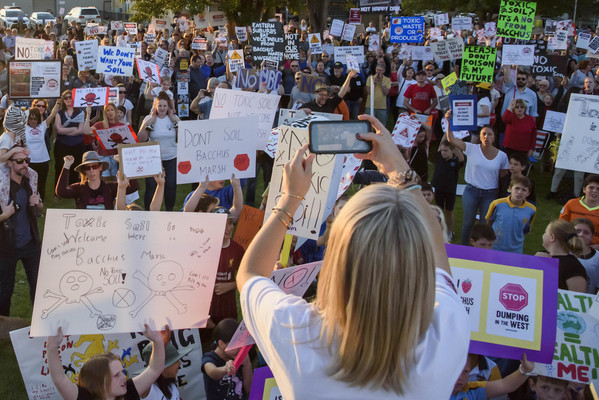 Tate Papworth
Community frustration continues to build over the disposal of contaminated soil from the West Gate Tunnel project.
While a site hasn't been officially chosen, the main options being considered are all in the west.
Delays in disposing of the toxic soil has pushed back completion of the $6.7 billion project by up to a year, operator Transurban conceded last week.
It says the completion date will now be in 2023.
But Transport Infrastructure Minister Jacinta Allan said the 2022 timeline was non-negotiable and that Transurban would be held accountable for any delays.
"We've made it very clear that we intend to hold Transurban to that contract and what's contained in that contract is that every day that this project is not completed beyond 2022, Transurban will lose millions of dollars," Ms Allan said.
"There are penalties around the loss of toll revenue and there are other remedies in the contract."
The delays have sparked fears that the west will be left as collateral damage if the process is rushed.
Moorabool shire mayor David Edwards said the entire process was at risk of becoming a sham.
"My fear is that this project team will send the application to the Minister for Planning and that the planning process will be seen as a box ticking exercise with no real consultation with the local community and no real consideration of the impacts this project will have on the local economy," Cr Edwards said.
"By rushing the decision on this project, the Minister for Planning will risk the planning process being seen by our local community as a shambolic exercise with a predetermined outcome.
It's also prompted multiple councils and MPs to accuse the state government of using the west as a dumping ground.
Last week Star weekly revealed that the Ravenhall Landfill had begun accepting "small amounts" of PFAS contaminated soil.
Ravenhall is one of three sites in negotiations with the state government, which is in need of a facility to store 1.5 million cubic metres of rock and soil from the West Gate Tunnel project.
The EPA could not confirm if the soil Ravenhall is accepting is coming from the project when asked by Star Weekly.
The Brimbank council held a meeting earlier this month an resolved to write another letter to the government, asking for greater transparency.