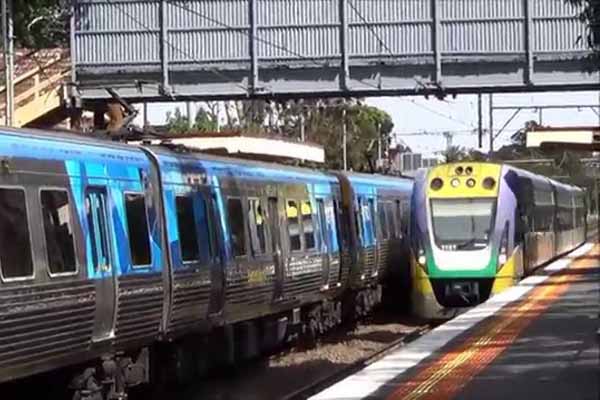 After a hard week on the rails, good news for Sunbury and Diggers Rest commuters who will be able to access 73 new Metro train services a week and continue to board most V/Line services after the state government backed down from hotly contested public transport changes.
Visiting Sunbury train station on Friday, Public Transport Minister Jacinta Allan said passengers would be able to board all but two V/Line services from January 1 – the packed 4.25pm and 5.04pm weekday trains.
All Metro trains from 7pm will also be extended to Diggers Rest and Sunbury.
The extra Metro services are in addition to 10 peak services added earlier in the year.
''In just over a month, locals will have more than 80 extra Metro services and access to almost every V/Line train that stops at Sunbury or Diggers Rest,'' Ms Allan said.
The latest changes come after a long-running saga in which commuters and community leaders slammed the government for ''ripping'' 200 V/Line services out of the town.
Western Metropolitan Liberal MP Bernie Finn said the reversal was a major victory for Sunbury.
''Together we have fought hard and together we have won,'' he said.
As reported by Star Weekly, a controversial timetable announced by Public Transport Victoria in May removed Sunbury as a pick-up station for Bendigo trains travelling through to Melbourne in the morning peak. It also removed Sunbury as a drop-off station for evening peak trains travelling north.
Both the Liberal and Labor parties had promised commuters continuity of services following electrification of the line to Sunbury in 2012.
A major survey completed by the Sunbury Train Association (STA), which was formed following an outpouring of complaints, found many commuters would be negatively affected by the planned restrictions.
More than 200 people attended a public meeting in Sunbury involving Ms Allan in October.
On Friday, she said the latest changes meant Sunbury passengers would have the best of both worlds.
''It's a big win for passengers and shows the importance of having a government that listens and invests in public transport.''
As reported by Star Weekly, the government's announcement was welcomed by both the STA and Sunbury Residents Association, which also fought the V/Line restrictions.