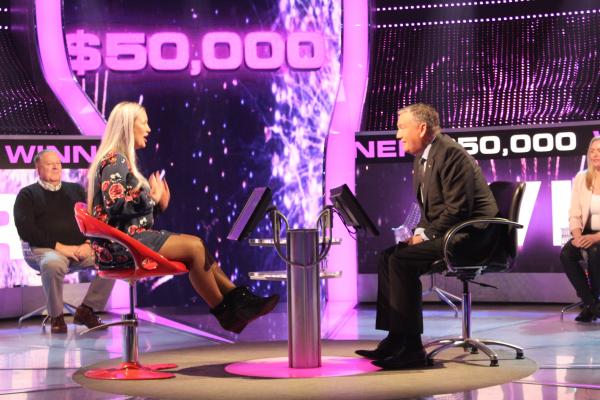 Benjamin Millar
Sitting down to watch Millionaire Hot Seat with her husband every evening, little did Kayla Scott realise her own time on the hit show would come.
But the Melton South mother of two young children has turned from avid fan to successful guest, taking home $50,000 after her appearance on Monday night.
"I've always been a fan of quizzes," she said.
"My husband and I actually watch it every single night, it came up as a little ad saying do you want to join the show and I followed it up."
The application process began at the start of this year, but the COVID-19 lockdown threw up a few challenges along the way.
"I had my interviews over Zoom and I had the date to record all set, but then that got cancelled," she said.
"I rewatched old episodes and tried to do some studies about countries, but out of everything I looked into none of those questions came up."
But the wait was all worth it and the experience was one she will always remember, according to Ms Scott.
"It was amazing, it was something that I really can't explain – it was one of the best things I've ever done," she said.
"The atmosphere was just incredible, it was really fun."
By the time she was in the hot seat, the nerves did start to settle in.
"I was definitely nervous, as I saw Eddie I was starting to get nervous I was fan-girling a little bit too, I love Eddie. It was all so surreal."
Ms Scott, who is now back to studying early education & teaching, plans to put the prize money towards setting up a home gym and family holidays once travel restrictions are eased.