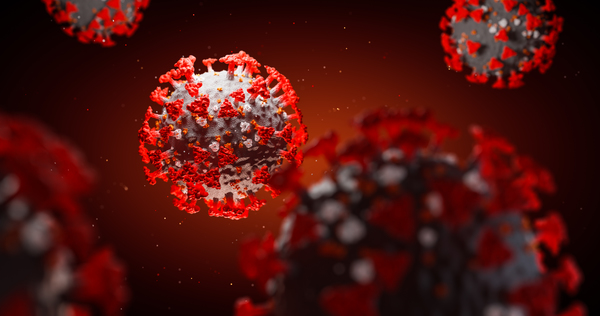 Benjamin Millar
Melton residents will endure a further seven days of lockdown from Friday but restrictions will be eased in Moorabool, including a return to school and reopening of restaurants.
Victoria's latest COVID-19 outbreak stood at 60 local cases on Wednesday morning and more than 350 exposure sites.
Deputy Premier James Merlino said the latest variant of the virus is quicker and more contagious than we've seen before, with at least one in ten current cases having caught this virus from a stranger.
He said extending the lockdown in Melbourne by a further week will provide a full 14 days – one full cycle of the virus – to help understand how and where this mutation is moving.
The five reasons to leave home will remain, but the radius people will be able to travel for exercise and shopping will be expanded to 10km.
Year 11 and 12 students will return to face-to-face learning and more outdoor jobs will be added to the authorised list, including landscaping, painting, installing solar panels or letterboxing.
All retail will be required to use the Service Vic QR code phone app to record attendance in venues.
The previous 15-minute threshold will be removed, meaning anyone entering a shop or cafe will need to check in.
With no community transmission in regional Victoria this week, regional restrictions are proposed to begin easing from 11:59pm Thursday night.
"We need to be clear though, this strain of the virus means we can't just snap back to where we were a week ago," Mr Merlino said.
"I'll say from the outset, this won't be what everyone hoped for – but these are the responsible and proportional adjustments we can make now, while continuing to keep our regional communities safe."
All year levels and all students will return to face-to-face schooling while travel restrictions across regional Victoria and the 'five reasons' will be lifted.
Public gatherings will be increased to ten people and restaurants and cafés can reopen to a maximum of 50.
Retail, beauty and personal care, entertainment venues and community facilities will also open in line with density limits.
Religious ceremonies and funerals will be capped at 50, with weddings at ten.
Visitors to the home will still not be permitted and masks must still be worn inside.
Businesses that are open in regional Victoria but closed in Melbourne such as restaurants or beauty will be required to check the IDs of everyone they serve.
"We know it's an extra ask on staff and customers – but ultimately, it's about keeping your community safe," Mr Merlino said.