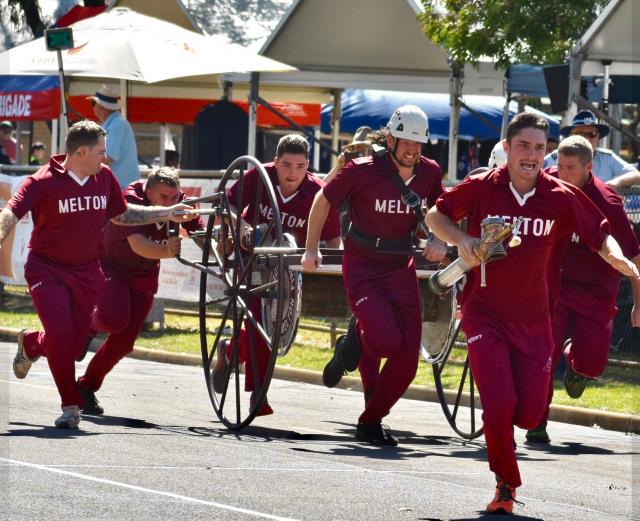 By Olivia Condous
Melton Country Fire Authority (CFA) volunteers competed at the Volunteer Fire Brigades Victoria Urban competitions in late March and achieved a huge number of wins, taking out the senior and junior state championship titles.
The Melton team won in all age groups across both junior and senior competitions, for the first time in more than 30 years.
The senior group won the grand and A section aggregates, while the junior teams also won the grand aggregate, under 14 and under 17 aggregates as well as the aggregates for the best performing team in the dry and wet events.
It was the senior state championship title win that was most exciting for Melton coach Anthony Rhodes, who said it was a goal he'd been striving to achieve for a long time.
"Me personally, I've been chasing the [senior win] for 30 years," Mr Rhodes said.
"To me it was like winning an AFL grand final.
"It's the first time we've ever won it, we've come second a number of times, but this team was able to do it," he said.
Mr Rhodes said the numerous wins at the competitions were a credit to the hard-working team members.
"The way these young men and women train and go about their business as well as being operational firefighters… These people find the time, effort and desire with everything happening."
"It was a really, really good effort, it's pretty special and pretty important to us."