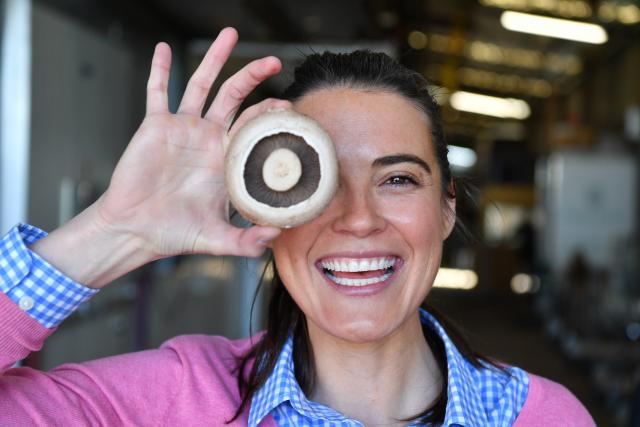 Elsie Lange
New research has found Australians are eating more fresh food than ever, and whether it's because of a gradual transition away from meat, or simply that people began to cook more at home during the pandemic, mushrooms are in.
The recent research by Australian Mushrooms showed more than 59 per cent of Australians improved their diets and eating habits during the pandemic, and 63 per cent prepared more meals at home.
More than 60 per cent of Australians even consider blending mushrooms into mince for added taste and texture.
Bulla Park farm owner Georgia Beattie has seen the uptick in demand first hand since she bought the Diggers Rest business three years ago, which is now the largest organic mushroom farm in the country.
"As a farm, we've really noticed an increase in sales via the supermarkets. People are cooking at home more, I think there's an increased consciousness because of this forced downtime we had," Ms Beattie said.
From a former IT professional to a fungi farmer, Ms Beattie now dedicates her life to growing mushrooms sustainably, finding a purpose for all waste and using renewable energy however she can.
"I think that there's potentially an increase of people wanting to give meat a bit of a rest on a Monday, Tuesday, Wednesday with their meal and rather than having mushrooms as the side dish with their steak, instead they're making it the hero," she said.