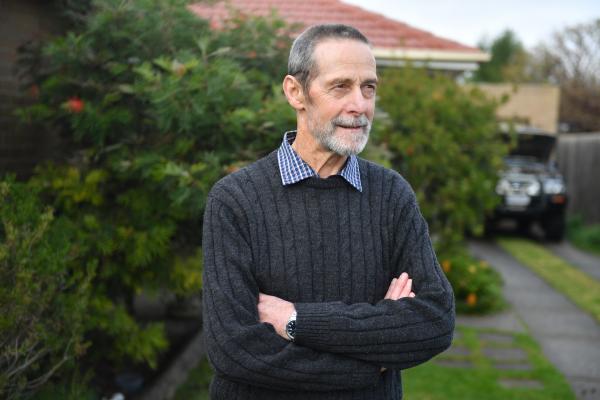 Ewen McRae
By Ewen McRae
Heart surgery can be stressful enough at the best of times, but surgery during a pandemic creates a whole range of new headaches.
Melton man Kevin McCarthy, 70, faced exactly that back in March, when his doctors discovered a faulty valve in his heart that had been there since birth, and he was quickly booked in for an aortic valve replacement before hospitals closed elective surgeries.
It was a discovery that almost lay dormant.
"I was booked in for some other tests, and my doctor decided to do a stress echo test as well, which showed the faulty valve," Mr McCarthy said.
"They told me something like this generally becomes an issue in men around the age of 50-55, so I got well past that.
"They found it on March 17, and the operation took place on the 30th. They weren't sure what the outcome would be if I had to wait because of the pandemic."
Following the surgery, Mr McCarthy had to undertake all his rehab remotely Medibank's Heart Health at Home program to conduct appointments with nurses and map out his progress and recovery.
Already a fit man before the surgery, he said the ability to slowly build his way back to full health while taking less risks during the pandemic was crucially important.
"It's all about fitness, you've just got to get that back," he said.
"Doing appointments with nurses over the phone was obviously a much better way of doing it, being able to keep social distancing while also letting the nurses track my progress was important for my recovery.
"I was initially able to do a walk around the block once or twice a day, and then I just progressively build it up as I felt better. I'm now walking 5km twice a day, flat out.
"I've been a long time swimmer and have just got back into that as well which is fantastic."
Mr McCarthy said there was a simple message out of his experience, as his health and wellbeing improves.
"I'm definitely doing things much easier," he said.
"I'm not puffing, and I guess the warning I'd say is that I just ignored things because it built up gradually, and I didn't pay attention to my body.
"The message I'd say to people, especially older men, is don't put it off and get yourself checked out if you feel something."