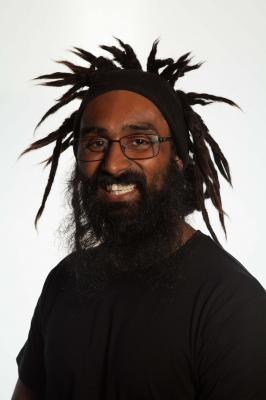 Benjamin Millar
Men are being urged to do their part to help end the scourge of violence against women by setting a positive example in their own lives and homes.
The global 16 Days of Activism Against Gender-Based Violence campaign begins this Wednesday and runs until December 10, with a series of free local events.
This year's western region theme is 'Allyship', focussing on the important role men can play in promoting gender equality and being a supportive ally for the women in their lives.
Events organised by Melton and Moorabool councils have been designed to help women understand the support available to them, as well as exploring gender stereotypes and how they link to violence against women.
Melton Council chief executive Kelvin Tori encouraged everyone in the community to learn more about gender-based violence and everyone's role in tackling the problem over the 16 Days campaign.
"We're proud to take part in this important campaign and we believe everyone has a role to play in creating a respectful and supportive culture among men and women," he said.
"Family violence rates have sadly escalated throughout the COVID-19 pandemic, so it's more timely than ever that we all consider how we can challenge the attitudes that allow this violence to exist."
City of Melton 16 Days of Activism events include 'See What You Made Me Do' – a talk via Zoom with investigative journalist and Stella prize-winner Jess Hill – as well as a Zoom talk on 'Family Violence and the Law', and 'Escaping the Gender Stereotype' Zoom workshops for men.
Melton City Libraries will also have 16 Days of Activism themed surprise book packs featuring women writers and books that challenge gender stereotypes.
Moorabool council chief executive Derek Madden said the council is partnering with Djerriwarrh Health Services on a number of initiatives to support the campaign.
"This includes a poster series featuring local women and men, a virtual walk event to raise awareness of the prevention of violence against women, and art and library displays at the Lerderderg Library," he said.
Further details: melton.vic.gov.au/events and Moorabool Shire Council's Facebook page.