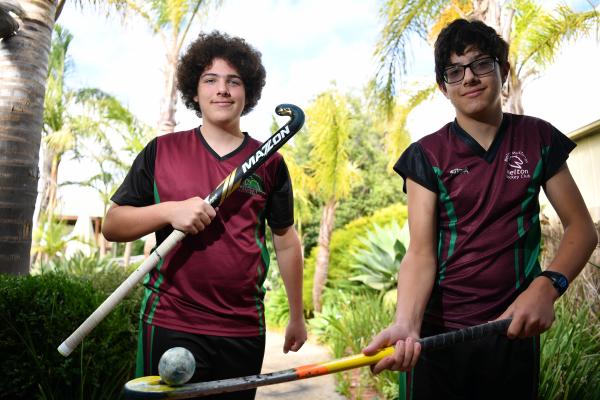 Tara Murray
Melton brothers Reuben and Levi Micallef are among a select few to be part of Hockey Victoria's inaugural Youth Leadership Program.
Players were nominated by their clubs, with just 25 teenagers selected for the program.
Participants in the program will learn and develop important skills, build their confidence, and become future leaders and ambassadors for the game of hockey.
The 12-month program combines several online and face-to-face workshops, providing skills and knowledge that can be applied both on and off the hockey pitch.
Reuben and Levi have been members of the Melton Hockey Club for 10 years. Both said they were excited to be involved in the program, which started last week.
"We talk about leadership skills and goal setting," said Reuben.
"We talked about smart goals, long-term goals and short goals. I'm really grateful for the opportunity.
"It's just a really good opportunity to learn and develop leadership skills through hockey."
Levi added, "We decided we should do it and it's good opportunity."
Melton Hockey chairperson Matthew Simpson said the two boys have proven to be valuable assets to the men's squad and well-respected members of the club.
"Melton Hockey Club are extremely proud of Reuben and Levi and wish them well for their participation in the program over the next year."