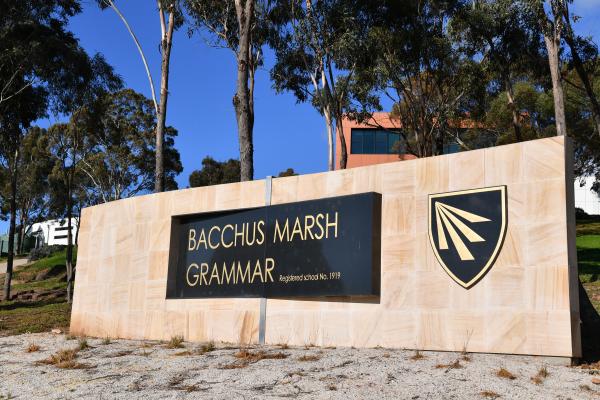 Benjamin Millar
Four teachers at Bacchus Marsh Grammar have now tested positive for COVID-19, according to the school, with the Maddingley site now declared a tier-one exposure site.
School principal Andrew Neal contacted parents on Friday afternoon indicating that four teachers at the Maddingley Senior/Middle School have now tested positive for the highly infectious delta variant, including staff members that have been in direct contact with students.
"We currently have a significant number of staff tests back, but given the size of the school we are still obviously waiting on a number from yesterday," he said.
"Given the nature of the outbreak the whole of the Maddingley Campus has been designated a Tier One site."
Students who have been deemed to be in close contact with the teachers involved will be contacted directly by the Department of Health.
The Moorabool community has been on high alert since the first positive case emerged earlier this week and two Ballan sites were listed as tier one exposure sites.
Pop-up testing site has also been established at the Bacchus Marsh and Ballan railway station car parks.
The first Bacchus Marsh Grammar teacher to test positive is understood to have acquired the virus from a friend living in Ariele Apartments, the Maribyrnong apartment complex sent into lockdown on Tuesday after revelations COVID-19 positive removalists from NSW had spent about five hours at the site.
Three other members of the Barwon Heads man's household have also since tested positive, including a nine-year-old boy who attended Barwon Heads Primary School.
Bacchus Marsh Grammar notified families on Wednesday afternoon that there had been a confirmed positive case of COVID-19 amongst the staff, forcing the immediate closure of Woodlea and Maddingley campuses.
The teacher attended the school's staff day with other teachers on Monday, where the virus passed to other staff.
Mr Neal said the school will move to remote learning from next Monday.
"There will be no on-site learning for essential workers as the school is currently subject to a public health closure notice," he said.
He advised any student and families presenting with any of the recognised COVID symptoms to get tested as soon as possible as a matter of precaution.