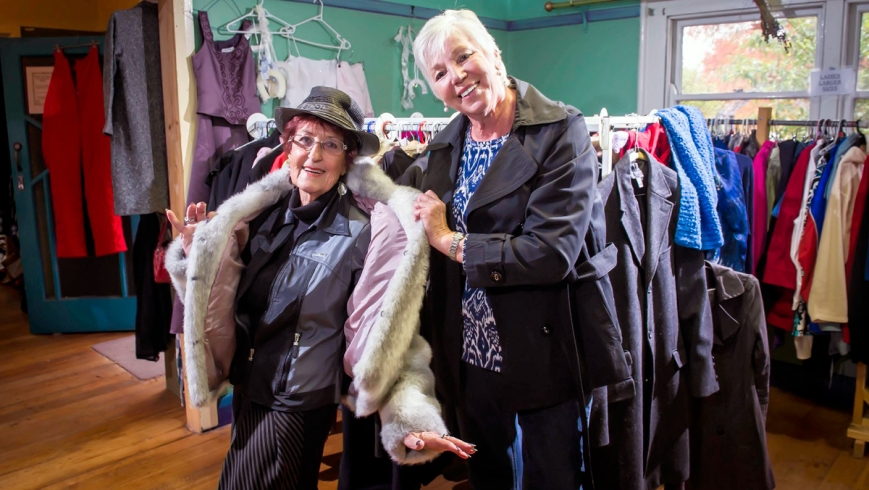 Steptoes, at Ballan, has been nominated as 'the best op shop' of 2015 by shoppers near and far.
I Love to Op Shop is an online community of op shop tragics that is hosting the competition in the lead-up to National Op Shop Week.
The fan site wants all op shoppers to cast their votes. One winner will be 'Best Op Shop in Australia' and get a trophy, and there will be an award for a runner-up in each state.
Fans of Steptoes are flocking to Facebook to cast their votes, saying the op shop is "just the best" with a "great selection of stock" and "friendly staff".
The op shop is run by the Ballan Lioness Club whose president, Fred Moore, said the support had been fantastic.
She said the op shop, situated in an old house on Inglis Street, had fascinating decor and a lovely atmosphere, with people from all over Victoria coming to visit and grab a bargain.
"We have so many beautiful donations during the year," Ms Moore said. "We're very, very lucky that way and we like to pay back our customers with specials, like tops and skirts for $1 each."
The op shop also supports other local organisations and, in the past two years, has donated more than $110,000 to charities. Boxes of goods are also sent to Third World countries.
"Every last cent goes to charity," Ms Moore said.
How to vote
To vote for the best op shop go to www.facebook.com/ILoveToOpShop. Winners will be announced in August.